Cebuana Lhuilllier has long been the Filipinos' go-to microfinance institution for their various needs, from pawning, remittance, microinsurance, and micro savings to business-to-business microloan solutions. Since its establishment in 1987, Cebuana Lhuillier has always focused its efforts on empowering Filipinos by providing accessible financial services anytime and anywhere. This mission is the driving force that propels Cebuana Lhuillier to expand, develop, innovate, and improve.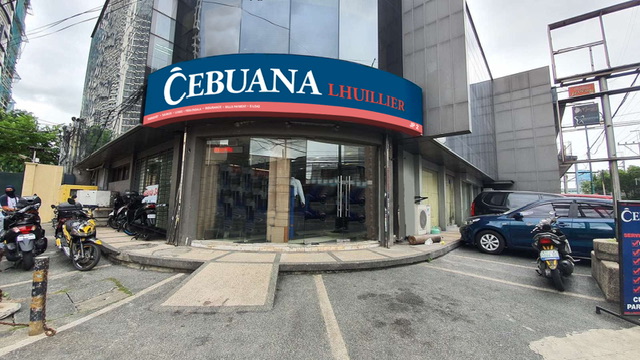 To fuel this growth, Cebuana Lhuillier has come to rely on its unique BrickTech strategy. This approach combines an extensive and robust expansion of physical branches (Brick) with the rapid integration of technological innovations through a proprietary platform to enhance services and expand product offerings (Tech).
The Strength of BRICK  
Cebuana Lhuillier initiated an aggressive nationwide branch expansion in 1990, aiming to establish as many branches as possible across the country to make their services and products readily available to Filipinos. This expansion continues today as Cebuana Lhuillier opens new branches in remote areas to reach the most financially unserved and underserved Filipinos. The company has also partnered with local and global strategic players offering online technology solutions to enhance its market, increase customer touchpoints, and improve transactions. Currently, Cebuana Lhuillier has more than 3,000 branches nationwide, a network of more than 20,000 domestic partners, and more than 3 million global partner locations, providing unparalleled customer touchpoints.
The Power of TECH
Cebuana Lhuillier's rapid adoption of technological innovations has positioned it as a leading name in financial technology. The company's tech strategy began with the creation and adaptation of its Application Program Interface (API) Technology. The API network lays the foundation for an efficient and seamless gateway between Cebuana Lhuillier and its more than 600 business-to-business partners, which include banks, insurance companies, lending companies, telcos, and utility companies, among others. With the API, Cebuana Lhuillier is able to assure reliable money transfers anywhere in the world, improve customer access to their services, and allow greater connectivity through mirror technology. As part of its TECH approach, Cebuana Lhuillier also established a robust data center. Built to protect its business operations nationwide against every contingency, the company invested in a state-of-the-art backup data center. Cloud backup for critical systems and various solutions and infrastructure were also put in place to ensure the security of the company and its partners and stakeholders, both within and outside the country. Cebuana Lhuillier's Data Center allows for business continuity that weathers any contingency. It is a reliable Data Center that enables any of its branches to back up their neighboring branches, and its infrastructure is designed with disaster resilience and robustness in mind.
Customer-Centric Digital Platforms that Work
Cebuana Lhuillier's Tech strategy has led to the creation of new digital technology platforms, applications, and products that have significantly improved customer engagement and made transacting easier, faster, and more convenient. These include the PeraLINK app, an innovative agent network platform that allows more money transfer options and flexibility for clients and customers. Through PeraLINK, clients can transact at any branch of a PeraLINK member; they can send money from one bank and claim it from a non-bank institution, as long as both are PeraLINK members.
Another is QUIKZ, a new Remittance-as-a-Service (RaaS) offering powered by Pangea Connect. Through its secure, quick, and easy money transfer technology, it provides more opportunities for Filipinos who want a convenient way to send and receive funds in the US.
eCebuana app was also unveiled, which enables clients to conveniently access micro financial services such as Micro Savings, Money Remittance, Micro Insurance and a host of other services such as E-loads and electronic bills payment – an amazing solution to connect everyone to one of their vital services in order to help cut time spent processing their transactions.
Another innovation is ProtectNow, the state-of-the art digital platform of Cebuana Lhuillier that offers an array of life and non-life insurance products made possible by partnerships with an unlimited number of insurance providers.
The BrickTech strategy has endowed Cebuana Lhuillier with a current market presence that is unmatched in the microfinanciallandscape. With a client database totaling 32 million, loyalty card holders numbering 21 million, and more than 7 million Micro Savings account holders, Cebuana Lhuillier says they will forge on with their BrickTech strategy to seal their goal of empowering more Filipinos financially, wherever they may be