Being a Yoli coach and an internationally-recognized certified mindfulness teacher from the UCLA Semel Institute for Neuroscience and Human Behavior, Sunshine Cariño is a wellness advocate that certainly practices what she preaches.
In taking up this particular field of specialization, Sunshine cites her own father who for her personified "mindfulness in his daily life."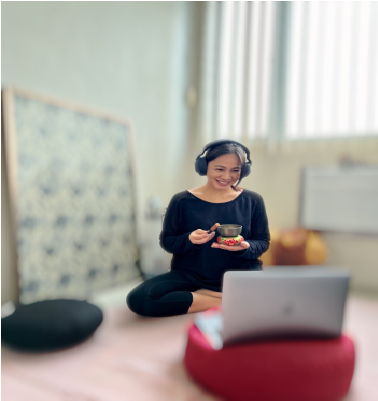 "I remembered learning about meditation from my dad.  I never saw him panic, worry, or lose his temper, ever.  His way of life inspired me to take a deep dive into the practice to help me disentangle myself from my own personal suffering.  Then I realized this practice has changed my life and taught me to be fully present and befriend parts of me with love and compassion.  I then wondered 'what would it be like if others also open up to this possibility of healing and transformation?'," she recalled.
In addition to her father, Sunshine shared that since 2015, she has also been trained by "amazing mindfulness teachers and experts in trauma and neuroscience."
"After I started to receive invitations to to give talks to college students and helping professionals, I then decided to use social media to raise awareness in the Philippines through my Facebook page called MINDFUL.PH  (mindful-dot-ph).  Today, I am honored to be able to help people in my own little way and be of support to psychiatrists who send their patients over to learn new skills."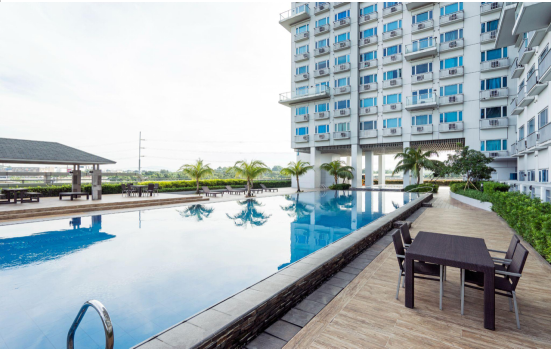 Knowing that stress and anxiety is something that almost everyone have to deal with on a daily basis even way before the pandemic began, Sunshine has committed herself "to be of service to others by teaching a simple practice called mindfulness that can have strong ripple effects" in entire communities.
That is also why Sunshine believes it is important for her to live in a comfortable space that supports her work and advocacies, while allowing her to raise her three children in a safe and secure environment. She found that perfect community at SMDC's .
"Back in 2009, I was working in Baguio City and I was already thinking of moving back to Manila. I have fond memories of growing up in Katipunan so I thought having a real estate investment in the area would be great. When I received news that SMDC will be building a condo in that area, I was really excited. I wanted to buy a property from a trustworthy developer and I had no doubt in my mind that SMDC was that kind of company," she pointed out.
Since moving into her Berkeley Residences unit with her children, Sunshine said her life has taken a much pleasant and even blissful turn.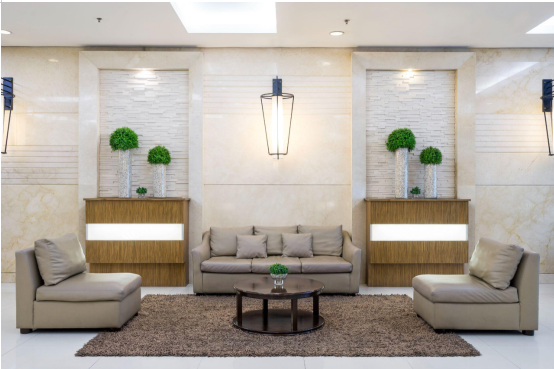 "I am definitely happy. Berkeley Residences is a place where I know I feel safe and comfortable. It's very accessible. I have a relaxing view of the pool every day and I find that nourishing for my well-being. I have many reasons to be happy because the condominium is well-maintained and managed well. The staff and security ensure everyone's safety. The maintenance staff is everywhere. They keep the place clean, from the lobby to the elevators, hallways, and even the parking," she enthused.
As for her work, Sunshine is equally thrilled to admit that her current address has become the perfect complement to her daily and occasional needs.
"I teach kids during the day and I do my mindfulness coaching and training with clients after school and on weekends.  I have a busy schedule, but it's the happy kind of busy because I get to do what I am passionate about, which is being of service to people at different life stages. Taking self-care breaks in-between tasks allows me to be more focused and productive. My self-breaks include taking short walks or walking meditation, mindful eating, doing some qi gong exercises, and listening to music that makes me feel good," she quipped.
"Now that we are in transition from the pandemic, I facilitate training and self-care retreats to companies that want to prioritize mental health and wellness for their employees. SMDC supports my business and my job because I can also work outdoors whenever I want. I can use the student lounge if I need wi-fi or study with others. There's even a function room in case I need to hold an event or talk.  SMDC also provides residents' access to webinars to help us stay well and connected as I observed many tenants in the building are students."
Having transformed her one-bedroom unit into her own meditation or breathing space, Sunshine said the small space does not make her feel limited at all. In terms of access to self-care, everything is almost within reach.
"My favorite among the building's amenities would be the student lounge and pool area where I can do both sitting and walking meditations as well as my favorite, silent swimming. I like the lobby, too because it's spacious and quiet. There are banks in the area and a SaveMore grocery with a drugstore at the ground floor. I got everything I need here," she further noted.
As much as Sunshine herself has literally become a ray of sunshine for her children and clients, Berkeley Residences shines a lot of light for her as well.
"Living in an SMDC property makes me feel cared for. It's evident that SMDC takes care of its residents. My life is better because I worry less since my basic needs in terms of accessibility, security and sanitation are always met. The efficient security and staff go the extra mile to assist me also when there's need for repair. They say living in a small space is very stressful or even depressing, but I think it taught me to live mindfully, be more creative and resourceful. It also encouraged me to connect with others," she concluded.
To know more about SMDC's communities, follow SMDC on Facebook, Instagram, YouTube, Twitter, and Tiktok, or visit the SMDC
website.