Conrad Manila, Hilton Manila and Hilton Clark Sun Valley Resort joined hands to make a  profound impact on their communities as part of Hilton's Travel with Purpose initiative.
In a heartwarming display of commitment to  their communities, Hilton Hotels in the Philippines (Conrad Manila, Hilton Manila and  Hilton Clark Sun Valley Resort) recently participated in Hilton's worldwide Travel with Purpose (TWP) campaign held last October 7 to October 14, 2023. Their dedication to  social and environmental responsibility shone brightly during this impactful week of giving  back.
Travel with Purpose is Hilton's global corporate responsibility strategy, driven by their  promise to "fill the world with the light and warmth of hospitality". This pledge extends not  only to their guests and staff but also to the rehabilitation of the environment and the  enrichment of the communities they serve.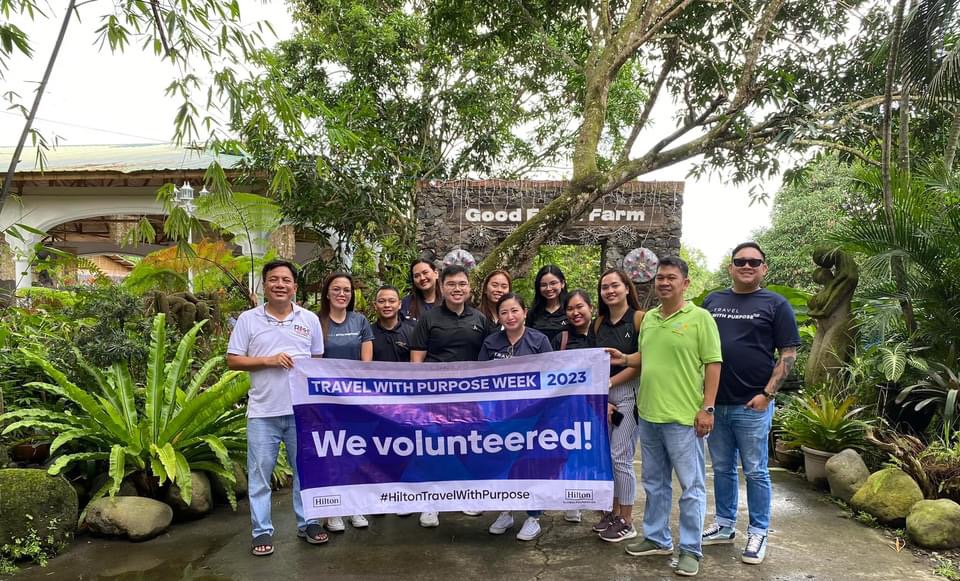 Conrad Manila, led by General Manager Fabio Berto, wholeheartedly embraced the  Travel with Purpose spirit. They initiated the week with a lively mural painting event at the  Philippine Institute of the Deaf, showcasing their commitment to inclusivity and community  engagement. The team then went on to brighten children's day at the Social Development  Center of Pasay City with meals, clothing and engaging activities. In partnership with  Scholar of Sustenance Philippines, they donated surplus food to marginalized urban  communities, further emphasizing their dedication to sustainability. To end their weeklong
ESG campaign for 2023, the luxury hotel collaborated with Rise Against Hunger  Philippines to plant 120 seedlings in Magdalena Laguna, promoting sustainable  agriculture and food security, ultimately nurturing the Earth and local farmers.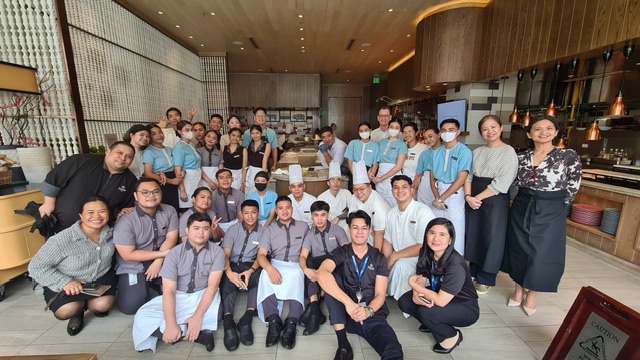 Guided by General Manager John Lucas, Hilton Manila undertook a series of meaningful  initiatives for the Travel with Purpose week. The hotel team members created an Edible  Garden Wall of fresh ingredients to elevate the quality of food served in the property,  successfully planted 1,000 trees in partnership with the Briquettors Association  highlighting their commitment for environmental rehabilitation, organized an uplifting  event for underprivileged children at the Pasay Social Development Center, and hosted  'Interns Interact' to inspire future hoteliers with an exciting cook-off to end the event.  Lastly, all team members had a refresher course on Hilton's Travel with Purpose  campaign to further instill the brand's commitment to community, sustainability and  employee development.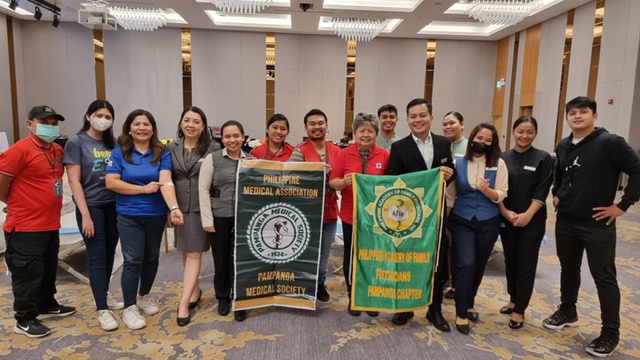 Under the leadership of General Manager Denise Molintas PhD, Hilton Clark Sun Valley  Resort spearheaded various community-oriented efforts. They opened their kids' activity  area for the children of Duyan ni Maria, a local children's home in Pampanga, organized  the 'Terak at Saya' Zumba event for senior citizens, and facilitated a blood donation drive  in collaboration with the Philippine Red Cross while donating pre-loved items to support  Duyan ni Maria. The hotel also joined hands with Scholars of Sustenance and Paraluman  Care Foundation to provide meals to families in need, expressed gratitude to teachers  through personality development training led by none other than their general manager,  and engaged in plastic recycling and watershed tree planting initiatives. These  comprehensive efforts underscore the resort's dedication to making a positive impact and  fostering social responsibility within their community.
The weeklong Travel with Purpose campaigns at all three properties were not just a  corporate initiative, but a heartfelt mission embraced by the general managers  themselves who actively participated in these activities. Hilton's devotion to the
communities they serve and their commitment to making the world a better place shines  as a beacon of hope and compassion.
In this endeavor, Hilton Hotels in the Philippines remind us that the promise of hospitality  extends beyond their doors and lights up the world with the warmth of their heart.
For more information about Hilton's Travel with Purpose campaign and its ongoing efforts  in corporate responsibility, visit https://esg.hilton.com.