Let's be honest: Cleaning our make-up tools can get tedious. But now more than ever, it's important to sterilize our brushes and sponges and throw out expired beauty products to prevent further spread of germs, bacteria and/or virus. Ever Bilena, the country's leading cosmetics brand, shares some tips on cleaning make-up tools: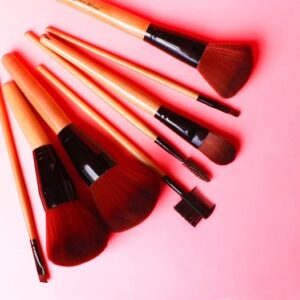 Cleaning make-up tools extends their life and make better product application, while helping keep skin clean
Clean your make-up brushes regularly. Because make-up brushes are used on our faces, the cleaner it is the better. Make-up professionals suggest to clean sponges at least once a week and brushes at least twice a month to prevent product build-up. Cleaning make-up tools doesn't only keep skin clean but also extend their life and make better product application.
You can use cleaning products at home. Dip brushes in a solution of gentle soap of shampoo and lukewarm water and then one by one, rub bristles gently with fingers to get a good lather. Swirl the brush on your palm to remove product build-up then rinse off the soap with clean water. After washing all the brushes, lay them in a neat row with bristles hanging on the edge of the counter to maintain its proper shape, and let them dry overnight.
Throw away old make-up tools. Cleaning your make-up tools regularly will help extend their life. But there are signs you need to watch out for to know when it's time to throw them away: brushes with bristles that are shredding, fraying or losing shape as they will no longer perform well. Regular sponges must be thrown away after one use whereas beauty sponges like Ever BIlena Blend Me Sponge can last up three to four months especially when cleaned regularly.
Don't let germs, bacteria or virus hang out in your make-up tools! Stay safe by cleaning your tools regularly. To know more about Ever Bilena and its products, To know more makeup tips, visit Ever Bilena's official Facebook page (@everbilenacosmetics) and Instagram (@everbillenofficial).