Furthering financial inclusion in the country, RCBC trailblazes the digital transformation journey of tricycle drivers and market vendors during the Digital Financial Literacy Briefing led by the Bangko Sentral ng Pilipinas (BSP) held at Pepe Subdivision, Cabanatuan City.
The financial literacy briefing showcases the features and benefits of using digital finance in their enterprises. Both drivers and vendors were immersed in the digital finance applications and how these will benefit their day-to-day operations such as easier payments, and faster transactions, among many others.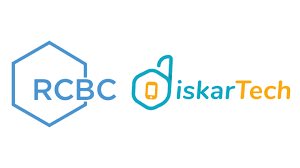 During the briefing, RCBC through its financial inclusion super app DiskarTech featured their application including its easy onboarding process, 6.5 percent savings interest rates, and a wide array of services such as bills payment, mobile load, telemedicine, and insurance, among many others.
RCBC DiskarTech also bannered its NegosyanTech program, an incentives-based program that rewards partner merchants with every transaction they make with RCBC DiskarTech. On top of transaction fees, they can earn up to PHP 1,000 capital boost monthly based on their volume.
"Cabanatuan is an emerging powerhouse nationwide. And what the people of Cabanatuan need are more opportunities to harness and maximize their individual and collective potentials," says RCBC Executive Vice President and Chief Innovation and Inclusion Office Lito Villanueva.
"This BSP-led initiative will unlock countless direly needed economic opportunities that ordinary Filipinos seek to further thrive in a post-pandemic society. Villanueva added"
DiskarTech users can also enjoy higher savings interest from 3.25 percent to 6.5 percent from December 1, 2022 to February 28, 2023. Moreover, DiskarTech celebrates Christmas with their ChristmaSwerteng Handog promo with every referring user earning 80 pesos and referred user earning 40 pesos for every successful DiskarTech account opening.