Life is all about decisions, and every day there are hundreds of decisions to be made. Some don't require a lot of thought, like what clothes to wear or where to eat lunch. Other decisions need more forethought or consideration, like which bank to put your money in.
You may not notice it, but a lot of what we do daily is linked to our banks, like setting monthly budgets, paying bills, saving, investing, and even online shopping. And with these various banking activities, your bank can either be a source of stress or a convenient financial partner.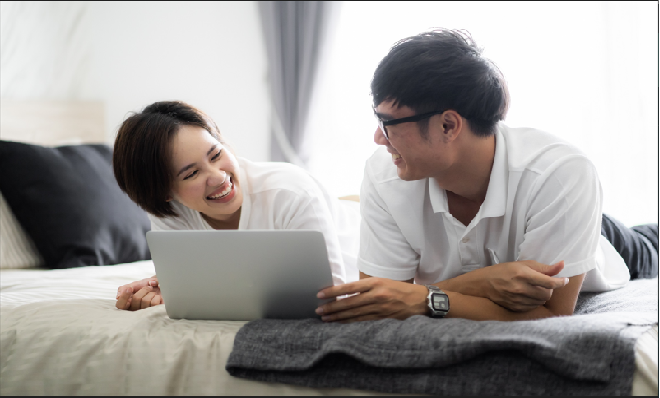 Just like our best relationships in life, it's essential to partner with a bank that you can rely on, trust, and has your financial well-being in mind. Working with the right bank can give you valuable insights to help you better manage your finances and strengthen your financial strategies.
Are you and your bank meant to be? Here are signs that you and your bank are #RelationshipGoals, and why RCBC ticks all the boxes.
In Tune With Your Needs
Relationships work when there's give and take. When you both give without the other having to ask, it's a recipe for happily ever after.
This kind of relationship is what you should also have with your bank. Your bank should provide for your financial needs right now and even anticipate your future ones. It should give you sound  advice, recommend the best and most competitive financial products for your needs, and partner with you every step of the way.
This way, you can get access to the best banking solutions and services, navigate different financial situations, and achieve your goals more easily. Aside from expertly  answering your questions about investments or banking transactions, your bank should also be a valued and trusted resource.
Simply put, your bank should add value to your life. And when your bank is as invested in your financial success as you are, it's simply a match made in heaven.
Banking with RCBC goes beyond keeping your money safe and letting it grow over time. Whether investing your money, applying for a loan, or managing your funds, RCBC has the best tailor-made solutions. It knows your needs and how you value having the right banking partner.
Stable and Reliable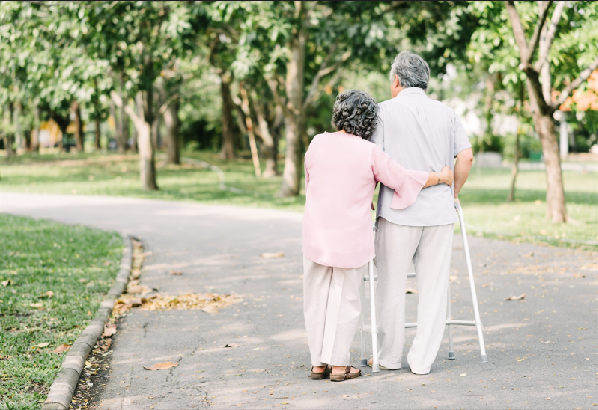 You don't want a partner who will walk out on you when the going gets tough. In sickness and health, for richer or poorer, you want someone who will be with you and keep you going when all the chips are down. No challenge is insurmountable when you're with the right person, and you won't ever feel like there's something lacking in your relationship.
The same can be said for your banking relationship. When you're with the right bank, there's no need to switch to a different one anytime soon or ever.
RCBC's long-standing and loyal partners and clientele are a testament to the kind of banking relationship it cultivates. For 62 years RCBC has been building and maintaining solid relationships with Filipinos. And you, too, can enjoy this kind of relationship when you bank with RCBC.
Supportive and Loyal
Consider yourself blessed when you have the support of the person you love and know you won't navigate life alone. It's also one of life's blessings when you know that your bank is in your corner to help you in your financial journey.
Safe and Secure
In these scary and unpredictable times, being in the arms of your loved one is comfort enough. Similarly, RCBC ensures the safety  of your account with advance security features and tools. For instance, it's online banking facility offers lock and unlock features, biometrics log-in and two factor authentication to ensure that only you have access to your hard earned money.
 Lasting Relationship
In the fast and changing world of banking, the rapid innovations being introduced can be overwhelming. Fortunately, some things never change, like how clients will always prioritize security, trustworthiness, and bank-and-customer relationships. Responsive and resilient banking partners are more important than ever.
Like a long-time friend or lover that understands you and is with you through every milestone or achievement, RCBC is with you every step of the way. It's committed to providing what you need with its personalized brand of service so you can achieve your goals.
RCBC, now celebrating 62 years in the industry,  continues to create lasting relationships with its clients whose families, businesses and other endeavors have grown with the bank. It remains steadfast in its commitment to working hand in hand towards a secured future. Its generation of clients is a testament to the kind of  partnership that you can always depend on.
RCBC is and will always be there to help you every step of the way, a partner who you can grow old with and will see you through even in extraordinary times. Indeed, your partner for generations.